TOEFL Success Stories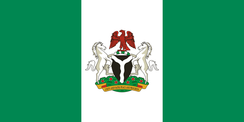 Let's hear it for Babatunde!

Engineering Student from Nigeria Raises his TOEFL Score 19 points in Four Weeks!



Dear sir,

I am grateful for the help which was given to me in preparation for my TOEFL examination.
My score in the TOEFL examination is 96. During my four weeks at your class; I learned about Patience, humility and hard work which can assist a person in achieving a high TOEFL score.

Yours sincerely,
Babatunde F.

---
A Dentist from Venezuela
June 14, 2017
Hello Karl,

I just got my results and I got 90. I am very very happy with the results. I am really grateful for helping me get the score I needed it. I took the TOEFL last year with no practice and I got 73 and after your classes I increased 17points.

Last year studying by myself: After your classes:

R=17 R=22
L=18 L=22
S=18 S=23
W=20 W=23
Total=73 Total=90

Thank you so much again.

Gabby T.
__________________________________________________________________________________________________________________________________



---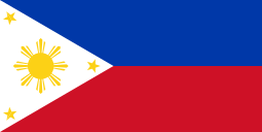 A Pharmacist from the Philippenes February 2017
Hi Karl!

I just wanna share with you the good news! I finally passed and got 27 on my speaking. This wouldn't be possible without your help and guidance. I can't thank you enough for coaching me! Really appreciate it!

Alma M. P.
________________________________________________________________________________________________________________________________________


---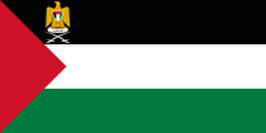 A Teacher from Palestine January 2017
I got 91 total...26 in speaking.

Thank you!

Motasem Q.


________________________________________________________________________________________________________________________________________

---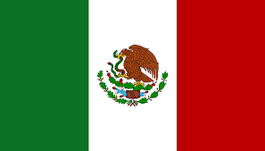 A Teacher from Mexico January 2017

I highly recommend English Express for the TOEFL preparation. I used to have a hard time in passing the integrated part in Speaking and Writing. After I took classes with Karl I succeeded and scored 27 in Speaking and 24 in Writing! Karl is very knowledgeable about the TOEFL. I was very glad I found his school.

Maria E. D.


________________________________________________________________________________________________________________________________________

---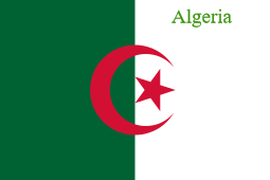 A Pharmacist

Hello Mr. KARL, September 2016

How are you doing?
I wanted to let you know that I took the exam, my score was 103 but didn't get the 26 of my speaking!! I got 23 unfortunately.. all other sections were perfect. Actually I am in Algeria. Hopefully I will be able to get the right scores once I will be back.
____________________________________________________________________________________________
Hello Mr. Karl, December 2016
I took the TOEFL on December 2nd , and I got my 26 in speaking :)
I just wanted to let you know!

Best regards
Selma B.
_________________________________________________________________________________________________________________________________________

---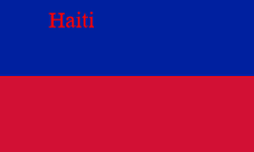 A Nurse September 2016
Hello Karl
How are you? Hope all is well.

I want to thank you for helping me acquire the necessary skills in order to pass that challenging TOEFL. I successfully
completed the exam on August the 26 and now I am getting ready for my RN state Board nursing license . Once again thanks .

Clair D.

_________________________________________________________________________________________________________________________________________

---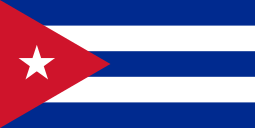 A Teacher August, 2016


Hello:

My name is Darelia, a Cuban student who really wants to thank English Express Institute for its job in helping students succeed in English. I am deeply grateful to professor Karl, who encouraged me never to give up. The first day I had the opportunity to do my tasks, I thought I couldn't get through them. I was literally in shock, but Professor Karl kept encouraging me to keep trying. I remember two phrases: "Practice" and "You will get it".

Every time I thought about those phrases, I felt my trail to reach my goal became easier. I got 26 on the Speaking section, and 92 points in total, and I can just say "thank you" to Professor Karl, to the Institute, and to my peers for believing in me. And for those that are still on the path or have just started, I can just repeat the same words that set me on my way: "Practice...you will get it."

I wish you the best,

Darelia V.

Reading: 21 Listening: 21 Speaking: 26 Writing: 24 Total: 92 points
_________________________________________________________________________________________________________________________________________________-____

---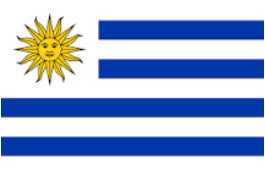 A Master of Business Student July, 2016

Hi Karl,

I scored 100 on the TOEFL, and today I received the admission letter from UH for the MBA program.

I want to thank you for your help on the test preparation and the essay!!

Best regards!

Pablo

_____________________________________________________________________________________________________________________________________________________

---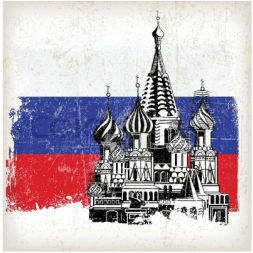 A Rice University Student April, 2016


Hello, Karl!

I took the TOEFL right away after your class, and I've got 91. Reading 27, Listening 24, Speaking 22 and Writing 18. Now I am again in Rice University. I am taking oral presentation and writing for academic purposes classes. Thank you for asking!

Nataliya





____________________________________________________________________________________________________________________________________________________
---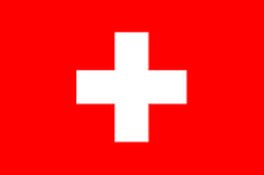 A University Student & Aspiring Hockey Player April, 2016

Hi Karl,

Thank you for your kind words ! Sorry I didn't send my TOEFL scores earlier but here they are:

Reading = 21
Listening = 25
Speaking = 26
Writing = 24
Total = 96

I'm happy with the results, although I think I could have scored better if I had managed my stress better. I think that if I took the test again I would do better. The testing center was so cold I began stuttering when talking but well, I'm happy anyways.

Thank you again,

Gaël B.
_____________________________________________________________________________________________________________________________________________________
---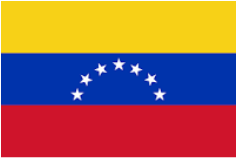 Read All about It!

The TOEFL Success Story of March, 2016

The Amazing Improvement of Betzabe Caldera !

Before taking classes, Betzabe had originally scored a 20 on the Speaking section of the TOEFL.
She took four weeks of Saturday TOEFL Speaking Classes from January 16 to February 6. The classes were two hours in length. In addition to taking the classes, Betzabe practiced prompts at home by recording herself, listening, and making improvements. Betzabe emailed me on March 14 to tell me that she scored 26 points on the Speaking section. That is a 6 point increase from one TOEFL exam to the next—an amazing improvement!

K. Roppel
English Express
_____________________________________________________________________________________________________________________________________________________

To: Mr Roppel March 14, 2016

Last week I took my test and today I received my score; I got 26 on the Speaking section.
I took the TOEFL just one time before I went to your class and after that I took it again two weeks after I finished with you. Thank you for all the good advice that has not only made me pass the TOEFL but also made me a better teacher.
Thank you so much for your help.

Betzabe Caldera / Elementary School Teacher (from Venezuela)
______________________________________________________________________________________________________________________________________________________

---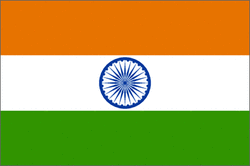 A Master of Business Student July, 2015

This is the best preparation school for those who need high score in TOEFL. Mr. Karl, is one of the best teachers I have ever known. He inspires and motives his students. The classes are small in size, affordable and teachers give their 100% to each of his students.
If I had not taken the classes from here, I would have not gotten admission in University of Houston.

A big thanks to the team of English Express!


Shilpa S.

______________________________________________________________________________________________________________________________________________________
---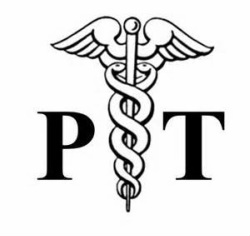 A Physical Therapist from India June 15, 2015

Hi Karl,

Finally, I received my TOEFL result and got the magic score - 27 on the speaking section.
My total score is 94. Reading 23, Listening 22, Speaking 27 and Writing 22.
I wanted to thank you, Karl for all your help. I reached to my goal because of your consistent encouragement and comments on my grammar. You even pointed out my small mistakes on articles which helped me to purify my speech. I appreciate all your help.
Thank you once again.

Nirali P.

____________________________________________________________________________________________________________________________________________________

---
A Pharmacist November, 2014

Hi, Karl

I am really happy!

Finally, I passed the minimum requirement for the TOEFL iBT for the Texas pharmacy license certification. I got (R 23, L 27, S 26, W 24). I really appreciate Karl's help and support. I could not have gotten such scores without you. I wish English Express the best.

THANKS...

Mays A.
______________________________________________________________________________________________________________________________________________________

---
A Pharmacist June, 2014

Hi Karl,

Last week, I found out that I passed the minimal requirement in the TOEFL for my Pharmacy License certification. I got 21, 21, 27, 24. ( I took the the test on May 31). I wanted to thank you for your time and your advice on my grammar and on my preparation for the test.

I wish you company English Express the best success!!!

--
Mary R. O.
CPhT, EMT-I
_______________________________________________________________________



---

An Architecture Student June, 2014

Hey Karl,

How are you? I got my score. Well I took the test one month ago. I knew that I did well. First, I received 17, 17 21 and 21 ...76 the total score, but I was not happy, so I asked them to rescore my test and they gave me 5 more points: 1 in the speaking and 4 in the writing...so I went up to 22 and 25. I need only 79 and now I have 81, so I am going to start my masters soon.Thanks for the classes. They really helped me.

THANKS.

Mido M.
_____________________________________________________________________________


---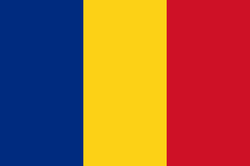 A Pharmacist May, 2014

This is to thank Karl for all his help in a time I was a "little" discouraged. After 5 attempts to get the TOEFL score required for pursuing my Pharmacist License, and always being 2 points behind in the Speaking section, I finally decided to turn to English Express for help.

Karl's observations on my grammar, advice on what to focus on when practicing, and on how to deliver my answer helped me get 5 extra points in Speaking. Ieeeiii!!!!! :-)

Thank you Karl!

Coming from a different culture with different studying habits, I think one of the most challenging aspects of TOEFL is to understand (in the Speaking and Writing sections) what it is that they want from you, what way would be best for you to prove what your English level is. In my case, the classes I took at English Express helped me do that.

Best of luck to you all!

Roxana Rusu
______________________________________________________________________________________________________________________________________________________

---
A Dentist June, 2013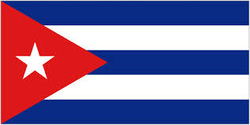 Cuba
Hello Dear Professor!

I got 93 points in the TOEFL test!!!!!! Reading 23 Listening 24 Speaking 24 Writing 22.

I am super happy and I wanted to let you know that you can count me as one more of your successful students. Yessss!!!!

I want to thank you for your classes. You are the best English professor I have ever had. Thanks for helping me to get over my very slow speaking and giving me the needed confidence to reach good results in all of the test's skills. The knowledge I gained in your class is very important for my future challenges in this country. That is why I do not want my improvement to stop and I would like to polish, even more, my language with your help. Thanks again for making English an enjoyable task.

Regards,

Keyttia B.
_________________________________________________________________________________________________________________________________________________

---
Physical Therapist June, 2013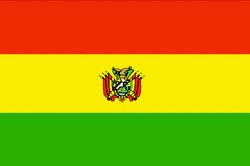 Bolivia
I had a great experience with English Express and my teacher Karl. The 6 week TOEFL preparation course was worth the money and time. What benefited me the most was the small class environment—small enough that the teacher can take time with each student. There's a lot of homework; if you keep up with it you'll do fine on the test. Remember always study under TOEFL conditions. At first don't worry about timing yourself as long as you are following instructions and know what you're expected to do. When you have mastered this, practice the Preview Tests with a timer. Remember that in the actual test if you run out of time, there's no turning back.

The hardest part of the test for me was the Speaking section. It was an everlasting torture! I could never get a grade better than 24. I needed a 26 for my certification as a Physical Therapist. Lucky for me I didn't need to get all the scores on the same test. On my third attempt I was almost there. R:24 L:24 S:24 W:24 . That time I didn't consider a rescore because I figured ETS knew how to score the test right? If that's the grade they gave me, I probably deserved it. I found out that the speaking section and writing section are graded by the raters in the comfort of their home. What I am trying to say is that raters are humans and it's in our nature to make mistakes. To make this story short on my fifth attempt I found the nerve to ask for a re-scoring of the Speaking section (rescoring costs 80 dollars per section). I thought what do I have to lose other than the 80 dollars of course. The miracle I was waiting happened! My score went up from 24 to 26.

This could be your story too. If you need to increase 2 or 3 points in any section think about rescoring. What would you rather pay 80 dollars or 180 for a new test, not to mention the added anxiety that comes from taking the test again. The best part is I only waited 2 weeks for the rescoring.

Maria Y.
___________________________________________________________________________________________________________________________________________________

---
A Teacher May, 2013


Mexico

I got 27 on the speaking part!!! Yes!! I am so happy.

Myrna Gonzalez
;) thank you
Sent from my iPhone

My name is Myrna Gonzalez and I just want to tell you that English Express was very helpful for me. I scored high on my speaking and writing part which was what I needed. I just want to say Thanks to English Express because I found everything I needed to score HIGH my TOEFL test.

MYRNA G.
ESOL DEPARTMENT
MCJH
___________________________________________________________________


---

An Electrical Engineer June 2010


Saudi Arabia

My Experience with English Express

I would like to take this opportunity to express my sincere appreciation to Mr. Karl Roppel for all the efforts he has made to develop my English and improve my TOEFL score to meet my desired university requirements.

I am working as an electrical engineer in Saudi Oil and Gas Company. I came to the US for a one year internship assignment. I had a plan to complete my masters degree after I finished my assignment in the US. I was trying to study one of TOEFL books. However, I realized that I needed a teacher to identify my weak points and to help me to develop my English language faster.

When I met Mr. Roppel during my first visit to English Express, I admired the way of evaluating a new TOEFL student and the teaching process. Also, the successful stories of the previous students were promising for me.

I started my study with a good TOEFL book which has a lot of examples and exercises.

From this course:

· I discovered how to select the right answer in the reading test.

· I learned what information I should focus on during the listening portion.

· I discovered my writing mistakes; I wrote at least two

assignments per week that were corrected by the teacher.

· I developed my grammar skills.

The teacher gave several assignments from
other grammar books.

· I improved my speaking by speaking during the class and listening to other
students' response.

. I knew my level or my TOEFL score by taking a complete TOEFL test.

I made a significant improvement in my language and I got score of 76 on my first TOEFL exam.

Because my target score in TOEFL was above 79, I continued studying in English Express for another course. This course was not a TOEFL course but an advanced English course covering all English skills of speaking, writing, reading and listening. After this course, I managed to get score of 83 on the TOEFL, which was sufficient for entry into prestigious Newcastle University in UK.

To continue my English development, I took my last course with English Express. This course was about reading famous stories and writing tasks. It was very exciting and helped me to learn new vocabulary.

I thank Mr. Karl again for all the wonderful work he has done and wish him all the best in his future endeavors.

With Kind Regards,

Ahmad A.
___________________________________________________________________



---

A Lawyer March 2012


Russia

Hi Karl!

I've just received my TOEFL score and I'm soooo happy!!!

My score is 112!!!

View Scores Registration Number: 0000000014388124



TestTest Date: TELXML Sat Feb 18 08:13:49 EST 20122730 27XXXX

Reading:27
Listening: 30
Speaking: 27
Writing:28

Total: 112

My previous result was only 90.

Thank you so much! Your course definitely helped me to improve my score!

Best Regards,

Natalia M.
___________________________________________________________________


---

An Electrical Engineer March 2012


Spain

Hello Karl,

Amazing is the word for my results!!!
I got 104!!!

The score you told me the first day I could get!!!

Thank you very much for all your help, your patience and your professionalism, it was great to have you as a teacher.

These are my results

TestTest Date: TELXML Sat March 3 11:57:53 EST 2012

Reading:26
Listening: 27
Speaking: 23
Writing:28

Total: 104

Xabier D. C.
___________________________________________________________________


---

A Pharmacist May 2011


India

Dear Mr. Karl,

Your practice questions and your answer guide really helped me to get the score that I needed for me to pursue my pharmacy career.I will always be thankful to you for all the hard work and efforts you have put in, for educating me.


I would definitely recommend your school to all of my friends who struggling with TOEFL iBT.

Here is my score: R: 27 L: 26 S:26 W:24 Total:103

I'll see you soon!

Sharad R.
__________________________________________________________________


---

A Dentist March 2011


Iran

Hi Karl,

I received my TOEFL iBT score and it is 89.

(Reading: 25, Listening: 25, Speaking: 19, Writing: 20).

Compared to my previous score, it really improved.

My TOEFL iBT score before the course was 72
(Reading: 15, Listening: 23, Speaking: 20, Writing: 14).

Your TOEFL program was very helpful to make this progress.

Thank you very much for everything.

Best Regards.

Albert B.
___________________________________________________________________


---

A Dentist August 2012


Pakistan


Hey Karl,

The winning streak is still moving :-). I got my desired score and I have improved in every section of exam except for writing. I know, you might be upset on me because you worked hard with me in that section, but I had learned a lot from your classes. My previous score was 93 and most dental schools require a minimum score of 100 or above for admission. I am glad that I have achieved it. Thank you very much for being a good and hard working teacher.

ALI Z.

Test Test Date Total TELXML Sat Jul 28 09:40:58 EDT 2012 Reading 27 Listening 30 Speaking 27 Writing 21 Total 105
___________________________________________________________________


---

A Music Teacher December, 2012


China

From:

Xia Xian

To:

English Express <

englishexpress@sbcglobalal.net

>

Sent:

Saturday, December 22, 2012 10:51 PM

Subject:

TOEFL Results

Hey Karl,

Thank you so much for helping me for the last 6 weeks. It really really helped a lot. I did fine on the test. I scored an 87. The last time I took the test. I only got 64 points total. It is a 23 point difference. I am happy! Thank you so much. After the holiday I will come over and say thank you to you. I will give a shout before I come over.

Thank you so much.

Xia X.___________________________________________________________________

---

An MBA Student & Professional Marketer April, 2013


India

Karl is really a very good teacher and I am not saying for the sake of it, but indeed he in one. When I joined his TOEFL classes, I needed a score that would get me in the university, and I was always missing that mark by 5, sometimes 7 points. So, when I joined his classes, he was very patient and listened to my problems, where I was lacking and what should be done. To be honest, I was lacking in Reading and Writing and he gave me some valuable tips for which I would like to THANK HIM personally because those tips really helped me achieve my desired goal. At the same time, I like his way of teaching; it's not all study and study which sometimes gets boring and you feel like "When will I get out of this class?" He talks about few things here and there and keeps a healthy environment in the class; basically he enjoys his teaching and I like his way of teaching. I would personally recommend anyone who wants to get a good score in TOEFL to get Karl by your side and he will work things out for you.

Thanks again buddy for all the help and support.

Mohit T.



---

Master of Business Administration Student March 2010


India


Testimonial

I am glad to write this testimonial for my TOEFL teacher and for English Express. My name is Vrushali Patil and I am from India. I am doing an MBA at the University of Houston, Victoria. I found English Express school on the internet.



I have taken a small group class at English Express. The course is designed as test preparation but suits many students with goals of increasing their vocabulary or feeling more confident in English. Overall, the course has been a great experience. The classes were challenging, but each one of us was able to learn so much from them. The time which Mr. Roppel leaves for communication and discussion is just a perfect opportunity to share and listen to opinions. I am very grateful to Mr. Karl for the great time we had during his class. All my questions about the TOEFL iBT were answered by him.

Thank You English Express…

Vrushali P.




__________________________________________________________________


---

Master of Business Administration Student


Uruguay

December, 2011

View Scores

Registration Number: 000000001358XXXX

Test: TELXML


Test Date: Fri Dec 09 07:47:49 EST 2011

Reading: 23
Listening: 25
Speaking: 26
Writing: 27

Total: 103

Thanks, Karl so much. I really appreciate your help!!!!


Adriana Dupont
____________________________________________________________________


---

A Graduate Student of the Arts September 2011


Turkey


Hi Mr. Karl,

My goal was getting 79. I thought I could never pass that score, but I got 91. I am so happy to join your class. I enjoyed every second of it. I learned so much. Here are my scores before taking your class:

Reading: 13 Listening:14 Speaking: 22 Writing:20

After class; I just joined the class for 3 weeks:

Reading: 21 Listening: 24 Speaking: 25 Writing: 21

I would like to take GRE classes when it is possible. Thank you for helping me. You spend so much time for me. I appreciate everything you have done for me. Now, I feel more comfortable.

Sincerely, Yagmur D.
_________________________________________________________________________


---

---

A Pharmacist February 2011


India

Hi Karl,

It gives me a great pleasure to write to you about my TOEFL result. It was only because of your help and support. I have got the following score:

Reading 22 Listening 21 Speaking 28 ( Good, Good, Good) Writing 28 (Good, Good)

Total 99

Reading and listening scores are less but it satisfies as per as the requirement for pharmacy license. I really appreciate your classes, tips to ace the test and having faith in me to crack the test. Once again thank you very much and I totally owe to you for bringing me back on the pharmacy track.

Amey B.
___________________________________________________________________


---

A Pre-Medical Student October 2010


Netherlands


Hi Karl,

This is Valentina. I'm sorry that it took so long. But I got my score results back a while ago and I scored a 90 ! and I'm pretty pleased with myself. Now I'm preparing for my SAT test that I will be taking in December.



Greetings, Valentina O.
___________________________________________________________________


---

A Nurse November 2009


France

Dear Karl,

I have good news! I got a 86 at my TOEFL test. I'm so happy.

Reading: 23 Listening:20, Speaking:19 and Writing: 21

So I'll begin my nurse class next week. Thank you so much for your help and your support during the last few month.

I'll give your address to anyone who wants to improve his/her English. I'll keep in touch with you. Happy new year!

Eglantine Clocher
___________________________________________________________________


---

A Nurse July 2012


Kyrgyzstan

Hello Everyone,

I received my score today!

Test Test Date TELXML Fri Jul 06 08:03:14 EDT

Reading 21
Listening 29
Speaking 20
Writing 20
Total 90

My previous scores ranged from 76 to 81 and I needed a minimum score of 83 for the Nursing Board.

Mr. Karl, thank you very much for help. Your courses helped me to build confidence.

Muhabat A.
____________________________________________________________________


---

A Master of Business Administration Student


Hungary

July, 2012

Hi Karl,

My Toefl score was 96. (reading 23, listening 19, speaking 24, writing 30)

Wow! I'm happy with it! I am thrilled with the 30 writing! I never would have thought! All those essays I've been writing during class were worth it!

I did all the parts like usual and they were more or less the same level as in the book, only the reading part seemed to have less time than usual, so I had to be very careful with the time, but I could answer all the questions (needed every second though).I am a little disappointed with the 19 in listening, I thought that would be the easiest part! The speaking part was easy with great questions, like: Who do you like to spend your time with? And others about the school system.

All in all, thank you for your help and your valuable time! Your classes were the best! They helped me a lot to get prepared for the exam. Now I am waiting for the university's response to see if I can be accepted in their MBA Program.

Many regards,

Beata V.
____________________________________________________________________


---

A Geologic Modeler (Private ESL Student) August 2012


Kazakhstan

Dear Karl,

Thank you very much for your English classes.

I was very busy all the time but I tried visiting your classes after my work twice a week for two and a half years.

You are not only a good teacher but also an interesting person. I used to read Russian books; however, after your classes I liked reading English books (not adapted for foreign people) too. Good luck!

Lessya K.
____________________________________________________________________


---

A Physical Therapist January, 2013


India

I'm blessed to have a teacher like Karl. It was only because of his class that I passed the TOEFL. He makes you practice the topics over and over with great patience and care. I took the TOEFL five times before I went to his class but failed to pass. You will be confident after his class and will surely pass. His class hours are flexible and he gives make up classes if you miss any. You can pay his fees in installments. He loves what he does and his passion for literature is contagious. I
highly recommend his class.

Sincerely,

Mithun R.


---